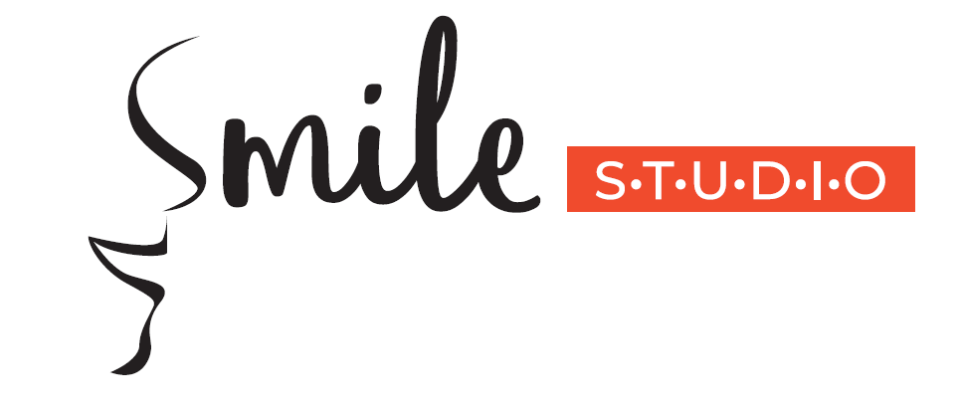 About Us
Welcome to Smile Studio in Longview, Texas
Welcome to Smile Studio! Regardless of whether it's time for a regular check-up or you're interested in our innovative cosmetic and orthodontic care, rest assured that Dr. Guy Waldron and our entire staff at Smile Studio are dedicated to making your experience as pleasant and stress-free as possible. We are a team of professionals that work passionately to provide quality service and individual attention to each and every one of our patients in Longview, Texas. Each smile is unique and requires individualized care. You can trust that our expert team can satisfy your dental needs with our wide range of dental services, treatments, and procedures.
Why Choose Us?
"Our Team's number one priority is quality patient care. We continually pursue excellence so we are able to offer all of our patients the best customer service with the latest technology. Each one of us is committed to providing exceptional care, with an emphasis on building relationships with our patients first and foremost. We will always strive to offer world-class care and be a leader in modern dentistry."
Our Atmosphere
At Smile Studio, we designed our office with our patients in mind. By combining a calm atmosphere with the latest technology, we have created a place where our patients receive the level of dental care they need and deserve. The moment you walk in our front door, our team will make you feel comfortable, secure and well cared for. We understand that many people feel anxious about visiting the dentist, but you can be assured that your comfort is our top priority.
Our Team
Your smile is in good hands! The dentists, hygienists, and technicians here at Smile Studio have the education and experience to meet all your oral health needs. We are dedicated to maintaining the highest quality of dental care through on-going training and continuing education in the latest techniques and equipment.
Our Philosophy
Because oral health is integral to overall health, we strive to provide comprehensive, lifetime care to the Longview, Texas area. We will work with you to develop a treatment plan that meets your immediate needs and establish preventative dental care that ensures your smile will last a lifetime!
The Dental Services We Provide
Cosmetic Dentistry
Cosmetic dental procedures are aimed at improving the appearance of your teeth, gums, and bite. Unlike corrective and restorative procedures, the category of "Cosmetic Dentistry" encompasses services that are primarily meant to improve the appearance and aesthetic quality of your smile. Even the healthiest teeth can suffer the effects of age, lifestyle, and misalignment. The cosmetic dental services we offer here at Smile Studio can correct problems with your teeth's shape, size, alignment, and color so that your smile will look as good as it feels.
The dental team here at Smile Studio provides an array of Cosmetic Dentistry services to help you get the bright, beautiful smile you've always wanted. It is important to note that, while cosmetic procedures are usually meant to improve the appearance of your teeth, many of these services also offer benefits for your oral health, function, and comfort.
Innovations in modern dental technology, techniques, and material have made it more convenient than ever to effectively correct problems associated with…
Tooth Shape / Size: If you are unhappy with mismatched teeth, your dentist can give you an attractive, uniform smile by quickly and painlessly affixing natural-looking veneers to your existing teeth. Depending on your particular needs, your dentist may opt for physically sculpting and reshaping the enamel of your teeth so that they appear to be the proper size and shape. Composite resin is just one of the versatile, long-lasting materials that can be permanently bonded to your teeth in order to fix surface damage or irregularities.
Bite Alignment: In the past, orthodontic procedures for correcting a misaligned bite were often prohibitively expensive and required life-altering investments of time and effort. Now, it is easier than ever to move problem teeth into their optimal position with comfortable, convenient options like Invisalign clear aligners, modern braces alternatives or growth modification treatments. The Smile Studio dental team can help you correct issues with spacing, gaps, crowding, and overlapping teeth.
Enamel Color: We offer a number of options for whitening your teeth and dealing with stains and discoloration. Your dentist will work with you to evaluate your needs, lifestyle, and expectations, in order to help you determine the whitening method that will work best for you. Our affordable whitening treatments are usually able to produce dramatic results in a relatively short amount of time so you can quickly enjoy your new, dazzling smile.
Missing Teeth: Dental implants, bridges, and partials give you a variety of options to effectively deal with the problems associated with tooth loss. You are able to improve your smile by eliminating unsightly gaps as well as the related problems of bone deterioration and tooth migration. Your dentist will work with you to find the replacement option that is most suited to meet your needs and fit your budget.
Cosmetic Dentistry is an exciting blend of art and science and we look forward to helping you enjoy the smile you've always dreamed about.
For more information on Cosmetic Dentistry or to make an appointment, call Smile Studio at 903-759-7196 or make an appointment.
Corrective and Restorative Dental Procedures
Are you unhappy about the spacing or misalignment of your teeth? We encourage you to call us at 903-759-7196 and talk to our friendly, highly trained staff about our corrective dental procedures such as Invisalign clear aligners. Our team will work with you to determine what method works best for your lifestyle and dental needs. Invisalign is a wonderful option for working adults because it produces similar results to traditional metal braces, but utilizes a series of custom-made, clear aligners that are virtually invisible. You are able to maintain your professional appearance and enjoy the dramatic improvement of properly aligned teeth without feeling self-conscious. Make Smile Studio your home for Invisalign in Longview!
Regardless of how meticulous you are about your oral health care, problems can always occur. These conditions can compound and lead to a bite misalignment, bone degeneration, or even further tooth loss. However, at Smile Studio, we can customize a treatment plan that will restore your smile and promote overall excellent oral health. Restoring your ideal dental structure not only improves your appearance and oral health but also prevents adjacent teeth from shifting and eliminates the discomfort of a misaligned bite. Our dental team is ready to give you a smile that looks as good as it feels.
State-of-the-Art Technology for Your Dental Care
Here at Smile Studio, we utilize the most advanced, up-to-date technology in order to diagnose and treat dental problems with the highest level of accuracy and effectiveness. You no longer have to deal with time-consuming, uncomfortable traditional dental x-rays. Instead, we use non-invasive, painless equipment to instantly produce high-resolution dental images that allow our dentist to identify problems such as tooth decay, worn enamel, gum disease, or micro-fractures that would normally remain undetectable and untreated.
Make an Appointment Today!
Our dental team is ready to help you achieve and maintain the smile you've always dreamed of having. Call us today at 903-759-7196 to schedule an appointment for your comprehensive dental care.